Your 2010 reviews
Reviewed by Geena, 14
Zara Whites' step-dad has just died and her mum sends her to live with her grandma in Maine in the middle of winter, partly as Zara hasn't been herself.
She is obsessed with phobias and thinks shes being stalked. Although Zara knows that this is crazy, she just can't shake the feeling that she's being watched That and the fact she keeps finding gold dust.
I really enjoyed this book as it shows how something that seems so harmless can be dangerous.
To sum it up, its a great book and I haven't described it very well !!
November 2010
Reviewed by Nalini, 17
On the Road is a whirlwind of a novel and rightly so. In his semiautobiographical work of fiction, Jack Kerouac reveals a gripping tale of self-fulfillment and the pursuit of the American dream.
Full of humorously engaging characters like the narrator, Sal Paradise, and his crazed companion, Dean Moriarty, the novel follows their travels back and forth across the American continent with a kind of madness rarely exhibited by authors nowadays. And yet, this stylistic choice is what drove the novel to the forefront of American literature. The fast-paced action, descriptions flowing in excess, and terrific pointlessness to the plotline is how Kerouac aims to highlight his impression of the modern, upbeat generation: with the ideology that life is only lived once, and to make the most of every experience.
And yet, On the Road is not without fault. While the sense of rushing into events is primarily what helps to drive the novel, at first this seems an entirely alienating experience for the casual reader. But as with all good things, a second chance is what the novel deserves, once past the first part, we cannot help but feel devastatingly caught up in the events as they unfold, for there comes a point when such pointlessness has amusement-value.
We revel in the characters' utter abandonment of common social and moral ideals; we are overwhelmingly excited as we watch them hitchhike through rural wilderness, plunder through urban cityscapes and destroy all good impressions of themselves, speed through lethargic towns, heads spinning and hearts beating with the kind of life not felt by the office worker, the normal housewife. The rapidity of events supplements the kind of personal freedom Kerouac believes in: wild, ever-changing, all-consuming.
Admittedly, while the characters are attempting to fulfill every desire by sex, drugs, alcohol and music, there is always this jaunty undertone to the novel in their most insane moments, the characters have astounding revelations that are at once deeply philosophical as well as ridiculously comedic. These provide a more intellect-oriented backing for the progression of the tale; however, never does Kerouac let thought overpower emotion, for it is in doing and not thinking that the most vivid release is to be found. The characters are likewise diverse, each with their own set of eccentricities that set them radically apart from one another and from ourselves.
It is no wonder, then, that this novel sent so many youth on the road, so to speak, in search of whatever kind of adrenaline-fueled experience they could acquire.
A fascinating read, and one that does not dare to disappoint in richness of detail.
September 2010
Reviewed by Nalini, 17
For those who believed that Nineteen Eighty-Four was a chilling story, Margaret Atwood presents to you The Handmaid's Tale. Set in a futuristic and dystopian America, this is speculative fiction at its best.
This is a tale that will delight and horrify, amuse and alarm. With its graceful tone, it carries an ethereal, almost dreamy quality as we follow the life of Offred, a Handmaid of The Republic of Gilead, where women are subservient.
And the purpose of women? To reproduce. Multiply. Be chalices for life, be fruitful.
Offred is dubbed as being from the transitionary generation as she has lived in pre-Gileadan America, the America of the present-day, where romantic love and sex were rife. The delicate, almost florid prose details a presumptive historical change, where radical feminism and conservatism give way to a kind of totalitarianism, a theocracy of sorts.
However, Atwood is not one to shock readers with harshness; instead, we find a novel with a deep stillness at its centre, a novel where the trivial has profound significance, where a sense of wanting, of incredible nostalgia surges up from beneath the surface and pulls us through till the last words. There is a tantalising kind of control here, an effortless style that hints but softly, a suggestion of something much sharper, stronger. And yet, the novel has a different intensity to it, a ghostly desire that simmers within the recount and reaches reality in the most unexpected of moments.
There is indeed a trancelike quality to the events, but The Handmaids Tale saves itself from being entirely listless by Atwood's little quirks, her witticism, the dark comedy. Despite the military dictatorship in the story, despite the utter lack of rights of women and the religious slant, Atwood balances Offred's story within the social context deliciously well and with astonishing clarity. There is not a word overwritten here, not a phrase placed out of line; nor are we dragged through the many episodes in Offred's tale. The style is one that provokes a natural and restless curiosity, where the simplicity of tone and artful flashbacks make the story pulsate, poised but lithe.
The Handmaids Tale is well worth the read, if not for its political and social implications, but for the experience itself: refreshing, satirical, compelling, masterful and bizarrely elegant.
September 2010
Reviewed by Megan, 14
Jenny Greenly is a 16-year-old Clayton High schoolgirl who is trying to figure out her life as well as helping others as the author of Ask Annie, the problem section of her school's paper.
When Jen is asked to show a new student around the school, she has to keep his identity under wraps from everyone, because he is none other than Luke Strider, a mega pop star who is there to research a role. This includes keeping his real identity from her best friend Trina, who has a super mega crush on the star.
With trying to keep Luke Strider's alter ego, Lucas Smith, under the radar, as well as keeping her Ask Annie identity a secret while writing the column, Jen struggles with the day to day problems of an average high school student.
When, after many trials and tribulation, Lucas Smith's real identity gets out, Jen is faced with an even bigger problem to solve, can she sort this one out too?
I recommend this book, because it's romantic and gives you a fluttery feeling. It's fanatically hilarious with lots of exciting problems. I have read this entire book. Megan =)
September 2010
Reviewed by Findley, 12
Camicazi was just about to turn left around the corner when a tall thin something stepped out of the shadows.
If you love weird, funny books full of comedy excitement and unexpected turns then Heroes Guide to Deadly Dragons is the book for you. The author Cressida Cowell has written other books including How to Train Your Dragon now a major film production.
September 2010
Reviewed by Karly, 18
This was an awesome read about vampires and alternate worlds which grips you right from the start when a teenage boy is very confused about where his house is and why the people around him are acting so weird?
Then he finds out that in this world vampires are the norm and human beings are farmed for their BLOOD! A great, easy to read book, that would appeal to both boys and girls aged 13+
September 2010
Reviewed By Jennifer, 15
An extremely well-written book, based on the old classic Peter Pan. However, if horror, thrillers, or gore doesn't appeal to you, then I suggest you read … something else! This book shows the dark side of humans, along with the mis-judgement of people from many different walks of life, many very sad.
It puts you on the edge of your seat; and its almost impossible to put down! When I say based on Peter Pan I mean, the original version; not walt disney's version. It will certainly make you see things differently!
September 2010
Reviewed By Ella, 14
You're a wealthy spoilt teenager, you live in Manhattan's upper east side. You and your friends go to private single sex schools, do whatever you want whenever you want. You go out to parties, shop, organise and attend fundraisers, get drunk, do drugs. You live in flash apartments, your parents earn a load of money and they are always out. That's a normal life for the characters in Gossip Girl.
There is a Gossip Girl webpage, a person unknown follows people and seems to know everything about themâ - like everything! This anon person could be their friend, or their enemy or nothing to them.
The webpage is 'name coded' for all the characters, there's C, B, N and the most beautiful girl everyone wants to be - or just wants her gone, S! This book is a great read! You want to keep reading more as the story goes on. You get to know the characters inside and out, who hates who, and all the gossip that goes on all around the streets.
September 2010
Reviewed by Georgia, 13
Imagine a world where Noughts were controlled and over- ruled by Crosses.
This book explains a love between Callum and Persephone (Sephy), two different races that are determined to make their relationship succeed considering the high consequences that could result in the someone catching them and revealing their relationship. Crosses are the rich, and dark skinned race and treat all of the Nought race like the under dogs. On the other hand Noughts are light- skinned and are quite poor if you cannot get into the proper work industry.
Sephy's father is a very important politician and is against Noughts completely. When Jude and Ryan reveal that they are apart of the Liberation Militia (a coming together of Noughts), Callum is furious. When Callum becomes older he joins the Liberation Militia as a promise to his father Ryan. As Callum takes Sephy and holding her hostage the book gives a sudden burst of excitement! One mistake becomes fatal as Sephy returns home her family discover the secret of Callie Rose McGregor (the soon to be daughter of Persephone Hadley and Callum McGregor). Callum is caught and his life is gone, just like his father Ryan McGregor.
This book is filled with eye-catching, deep, and unexpected surprises for the ages between 12-19. I would recommend this book to anyone who loves a good action/love story.
September 2010
Reviewed by Aleni, 13
Theresa Joanne, Aa young, manly and slightly unattractive fourteen year old girl who is applying for a position as the school's editor. Her best friend Hannah moves away to another country and Hannah discovers loneliness and enemies. So picture this you have no friends, you have trouble of speaking to 'hot' boys and your family is splitting apart. Personally I liked the storyline, which was about T.J and her guide to making a successful magazine and a generous friend. I also enjoyed the thrill and adventure it supplied.
September 2010
Reviewed by Lucia, 13
Have you ever forgotten something? It might have been something really important, well for Naomi Porter she forgot the past three years of her life!
Naomi Porter had a choice, heads or tails, if she had chosen tails then life would have gone on as normal.
This is a story about Naomi Porter, she wakes up in hospital not knowing how she got there or what's happened the past three years of her life. This book has a bit of everything, action for when she falls down the stairs and tries to save the camera, romance and there's a bit of a love triangle, comedy and of course a lot of drama.
I'm not a reader but this book made me keep reading and made me wanting more! The chapters are well described and you feel like you are really there looking in.
This is definitely the best book I've ever read!!!
September 2010
Reviewed by Becky, 13
Picture this: You're just eleven years old, your house has been hit by a bomb, your father has just died, and your mother and sisters are across the other side of Afghanistan! Set in recent times during the Taliban attacks, Parvana's Journey by Deborah Ellis is the wholly engrossing sequel to the international best seller Parvana.
Parvana's journey to find her family is filled with danger, barriers she must overcome, as well as moments of happiness with the friends she makes along the way. One challenge that Parvana faces is taking on the responsibility of an abandoned child even when she is struggling to care for herself.
Parvana inspires me with the way she tackles every situation she encounters. She is a determined, ambitious, and persevering heroine who, by the end of the novel, I feel I know and truly admire.
I thoroughly recommend this book because it is an excellent novel that you just don't want to put down, however, it is not without its fair share of tears shed for Parvana's pain and the suffering we see all around her. Every page you read is full of excitement and suspense, and leaves you hungry for more of Parvana's adventures!
I think Deborah Ellis develops Parvana's character brilliantly, and she communicates very clearly that here in the developed world, we are so fortunate to live without war or shortage of food. I rate this novel 10 out of 10!
September 2010
No More Sad Goodbyes by Marilyn Reynolds

Reviewed by Courtney, 14
Picture this: you're 17 years old, you're pregnant, and your mum's died and your dad and grandmother are killed in a car accident and you are left with almost no one. What to do?
Autumn is faced with this question and when she goes into a daze and wakes up a couple of weeks later she is still faced with her awaiting problem that now just can't go away. Her best friend Danni that she shares everything with just can't be informed of Autumn's pregnancy. If only Autumn hadn't gone to Jason's birthday she wouldn't be in this situation.
This is a great book and I strongly recommend you to give it ago and read it, it's full of drama, sadness and happiness. It's exciting as Autumn discovers her problems and sorts them out. It's a book that will have you sitting on the edge of your seat and want to just keep on reading.
September 2010
Reviewed by Josh, 14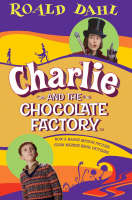 I found this book quite easy to read, but never-the-less inspiring, and addictive. The fact that this was one of those books that I sat down with, got comfortable, and read cover-to-cover without putting it down for any reason other than a toilet break, made me think beyond the simple (but effective) storyline, and think about what really got me hooked in the first place.
The book contains your basic story of a poor, malnourished kid that has nearly no money stumbling upon the opportunity of a lifetime, which is quite a common opening plot for a novel. But in my opinion, there's nothing common, or even dull about the way Charlie discovers the golden ticket inside the wrapping of a bar of "Wonka's Whipple-Scrumptious Fudgemallow Delight". It was words just like that; words that Roald Dahl invented himself, words like "glubbage", "bootboggler" and "scrumdiddlyumptious", words in his very own language which he calls "gobblefunk", that made me not want to put it down until I finished it.
The part I liked the most was defiantly the tour around the factory, simply because of all the crazy but extremely clever ideas that all relate to chocolate and lollies and sweets that Willy Wonka (and if you think about it, Roald Dahl) has come up with.
The part of the factory tour I liked the most is when the two remaining children went into the Television Room, a room that experiments with the science of sending chocolate bars to families via their television. But how? Well Willy Wonka explains it like this: "you'll be sitting at home watching television and suddenly a commercial will flash on to the screen and a voice will say, EAT WONKA'S CHOCOLATE, IT'S THE BEST IN THE WORLD! IF YOU DON'T BELIEVE US, TRY ONE FOR YOURSELF - NOW! And you simply reach out (into your TV) and take one!" Although it's impossible in real life, I think is the most crazy, original, and absolutely brilliant idea I've ever heard.
Something that allowed me to relate to the five children is that Charlie is obviously the odd one out. Charlie is nice, polite, and poor, whilst all others are rich, spoiled, little brats. That may not be the same with all groups of friends/people, but with every group of people I've been in, no matter how small it was, there was always an odd one out. And there's another thing, and this thing is the same with all novels I've ever read: where there is good, there is evil. In this book, the good is Charlie, and the evil is the other four children. And where good beats evil (because it always does), there is a moral. And this moral is one everyone knows: rich, spoiled brats never win. These common words are just another way that Roald Dahl allows the reader to relate to his words, even when he didn't say those exact words.
So from mint jujubes to square sweets that look round, this was a brilliant book to read and I would defiantly recommend, as well as every other book Roald Dahl has written.
September 2010
Reviewed by Laurenish, 14
Alice Sebold wrote this story about a fourteen year old girl who is brutally murdered then taken away from her world and which is replaced with a 'perfect world' which was halfway between heaven and life. 'The Salmon girl' Susie Salmon watches over her family, her devastated Dad trying to piece together the puzzle of her horrific death, her sister worrying about always being known as the dead girl's sister, and her mum, who never wanted children, leaving the rest of her family.
She worries about all the things she never got to do. One of my favourite quotes from this book is "We had been given, in our heavens, our simplest dreams".
I love this book because it was heartfelt, and real life, it has taken something that most would have thought unexplainable and turned it into something very real. It takes you deep into the mind of a fourteen year old girl. I strongly recommend you buy this great book. It will stay with you long after you have finished the last page.
September 2010
Reviiewed by Lily, 13

Thirteen year old Anna Fitzgerald has what seems to be a happy family, but what many people don't know is that Anna was genetically conceived to save her sister's life. Since the day she was born, Anna had been giving parts of her own body, to her sister, Kate who was diagnosed with leukaemia when she was just 3 years old, and unfortunately no one in her family was the right biological match for her. Kate's mother and father decided that 'designing' their own daughter, with the same DNA as Kate was their only option.
The story follows the journey of Anna and her battle for medical emancipation from her parents and Kate. Anna is sick of having many hospital procedures in order to save her sister. She wants to control her own life. So she is suing her family for the rights to her own body.
I love this book, it was amazing how real and true-to-life it was, and to see the whole family's point-of-view during such a tragic time and the fact that everyone is the Fitzgerald family dealt with Kate's illness in a different way was really amusing and this book, while still being incredibly sad, is still an amazing, heartwarming story.
September 2010
Reviewed by Daniella, 13
When you live for 15 years, some days the same, some unusual, you dream and wish that someday you will grow old, get married, have children, and perhaps fall in love. This all shatters in one moment, you can never take it back. Someone did this, a person you don't know, a person who doesn't care.
On a normal day, getting on with your usual life a taxi cab hits you, you fall and dream that you will wake up, but you never do. Instead of just leaving earth your life takes a turn, not for the worst but something different, you never knew about. The place that becomes your new home is Elsewhere.
In Elsewhere your life carries on almost the same as earth. The only difference is you're dead, gone, away from the people you love on earth. You have joined your loved ones on Elsewhere. The inhabitants of Elsewhere get younger, new relationships are formed and old ones renewed, which may have sadly been interrupted. You meet people who know you, but you may never have known them.
How could your family ever forgive this person if they didn't have the decency to come forward?
Elizabeth Mary Hall's life ends drastically, when she is involved in a hit and run with a taxi cab. Liz is young, soon to finish school and to move onto college, her life left abandoned. Her mother, her father, her brother Alvy, and her closest friend Lucy, all struggle with Liz's death but Lucy mourns for her the most. Today Liz is going shopping with her best friend Zooey.
This book is full of the most heartbreaking and saddening of detail, the strongest and most amazing relationships. This is a novel of dream hope and strength, redemption of re-birth. It is a novel that shows you to stay strong and never give up. It is a story of uplifting brilliance.
September 2010
Reviewed by Gabrielle, 14
What would you do if the love of your life had left you with nothing, not even photos or his smell but only the memories that you could vaguely remember?
You think turning 19 would be great! But all Bella thinks is another year older than Edward Cullen her love of her life. Her party at the Cullens didn't turn out as well as it had been planned as it changed her life drastically when she got a tiny paper cut.
New Moon is all about Bella's depressing months after the night of her party as she blocks out the life around her and feels that her heart has been ripped out and every movement causes huge amounts of pain. But Bella finds a way to get memories back of Edward which cause her to get in lots of danger, that's when she needs her new friend Jacob.
Stephenie Meyer shows that it's worth remembering what people will do when they no longer have their love and she takes you through the journey that they would have. She lets you know that people who are hurt need friendship and as much love as you can give. Stephenie has made this fantasy feel so real that you can feel yourself jumping off that cliff into the freezing cold water and the warm heat sliding down your chest coming of that hot body as he tries to save you.
Stephenie pulls you into this book and gets you lost in the world of Bella and her adventures, pain, love and all the new secrets she discovers.
September 2010
Reviewed by Sophie, 14
This story begins with a boy named Harry Potter, and he is known to wizards all over the world as the "the boy who lived". This book is about Harry and his life when he was young and growing up. Harry, you may not already know, is a wizard.
He has a tough life growing up, losing his parents in a car crash — or so he thinks. He lives with his Aunt Petunia and Uncle Vernon and fat cousin Dudley, who despise him. He doesn't know it at first that he's a wizard but when he turned 11 he got a letter that accepted him into Hogwarts, of witchcraft and wizardry.
There he met his friends, Hermione Granger and Ronald (Ron) Weasley, and they get themselves into some dangerous situations.
This book is about magic but with plenty of reality and adventure. With also imagination, humour, simple, direct style and clever plot construction. As I read the book I couldn't put the book down, it makes you want to read more, and it leaves you wanting to pick up the next book and start reading Harry Potter and the Chamber of Secrets.
September 2010
Reviewed by Prue, 13
Picture this; a ginga named Ginger with pig tails and lots of puppy fat! When I first heard the book Ginger Snaps, I thought of the gingerbread! I thought it would be a recipe book rather than a novel, I turned the book around and read the back, even the back got me inspired to read the book!
Ginger swapped her puppy fat and pig tails for make-up and hair straighters, she has never looked back until now. Lonely Emily (A girl from the past) changed everything something that not even her saxophone playing boyfriend (Gingers boyfriend to be!) could fix as he is part of the mix up. Ginger and Shannon (who becomes Ginger's best friend in high school) begin to fall further and further apart until one night Shannon got on the off side and ruined everything. She got everyone in trouble including the 'hot' English teacher!
This author Cathy Cassidy has out done herself by writing a whopping 14 books! Check out her website at www.cathycassidy.com for more interesting books, reviews, comps, Cathy Cassidy Newsletter and lots, lots more!! (:
I rate ginger snaps a whopping 6/5!
September 2010
Reviewed by Olivia, 13
Picture this, a quiet eerie wind, an empty home, no one is around. You turn around to face your friends, their faces are all mirror images of despair. Their minds are all racing to find an explanation. You pick up a telegram from your Dad telling you to "run for your life — go bush." This is when you realise that you are alone.
Ellie is your average country teenager. Her life is filled with sheep, school and friends. Her summer holidays stretch before her filled with nothingness. So when her best friend Corrie suggests a hike into Hell she jumps at the idea. 2 days later, Ellie and Corrie along with Homer, Lee, Fi, Robyn and Kevin are off to Hell. Hell starts off as a tramping destination, but soon becomes a refuge when they discover that soldiers had taken over the small outback town of Wirrrawee where they live. And that Wirrawee is being used as the main war base of the enemy soldiers.
This story raises the question of right and wrong when Ellie and her friends embark on a mission to help the war effort and ultimately rescue their family and friends from the grasp of the enemy. Is wrong right when your world is tipped upside down? Or are the enemy the true heroes? Are they really just trying to help? Is it OK to do things deemed wrong to help loved ones? And the final big question - do all these things really matter if you truly believe in what you're doing?
John Marsden has written a superb book for teenagers, with his relatable characters, unique writing style and engrossing plot, you're in the front row seat for this fast paced book that you just can't put down. All teenagers and young at heart will thoroughly enjoy this book that will leave you wanting more.
September 2010
Reviewed by Grace, 13
Arizona Max a dirty, sun-baked desert prison full with 280 kids convicted of serious crimes. Imagine being sent undercover to this prison as part of a mission to befriend an inmate and bust him out. In Maximum Security this becomes a reality for James Adams and his younger sister Lauren, they are sent to this prison because they're CHERUBS.
CHERUB is a branch of British Intelligence. The agents in CHERUB are aged between ten and seventeen years old. These kids are specially trained to become undercover agents to accomplish missions. James and Lauren have to overcome the unthinkable in this action packed novel. Maximum Security is the third story in The Cherub series, a series fuelled with action, adventure and suspense. This series has rightfully earned strong praise from many of its readers.
Cherub is the first book I have ever read cover to cover. The Bookseller credits Maximum Security for its appeal to boys, however I am a girl and thoroughly enjoyed this book. I believe Maximum Security is a great book for girls and boys of any age. From portraying the struggles James and Lauren have in Arizona Max to showing the action packed escape, Muchamore has written this book with skill.
This book is a great read for those who enjoy action-packed, adventure filled books. I recommend it for teenagers everywhere.
September 2010
Reviewed by Haerin, 14
Picture this: You stay with your relatives, but one of your cousins is mean to you. You have just one friend at school. You're in one with a boy who loves the other girl. That sounds really horrible, aye? But it really happened to Jean.
Jean Honeychurch is a girl who stays with her uncle, aunt and 3 cousins, because of transferring to big school in New York City. Everyone calls her Jinx, because bad things always follow with her. Tory is one of Jean's cousins, the most popular girl at her school. She's quite mean to Jean because thinks Zack-the boy who both Jean and Tory like-likes Jean. And the most important reason is, JEAN IS A WITCH.
When Jean and Tory were young, their grandmother told them that their great grandmother was a witch, and one of them would be. Tory tried to kill Jean-She believed if she drank some blood of Jean's, she could be a witch as well. But Zack saw her, and stopped her. He told Tory's parent about what happened. And at the end, Zack said that he liked Jean as well, and the story ends happily.
This book is really good. Great story, and nice description. When you read it, you won't stop reading it. It makes you laughing, excited, even crying. And what I like about this book is, it tells you to believe in yourself. Believe your power. That's what a shopkeeper of Enchanted - who is also a witch - told Jinx. It's useless if you're scared of your ability and not believe in yourself, though you have a secret power that no one has.
Don't just sit there doing nothing! Run to the nearest book store or library and grab Jinx as quickly as possible. You'll love it.
September 2010
Sensitive By Nina Wright
Reviewed by Georgia, 14
Picture this: your mum's an alcoholic, you have paranormal powers and you're sent to a new school to learn how to use these powers.
Easter Hutton is a sixteen-year-old girl. This book guides you through her first few weeks at Fairless Grove Academy. The academy helps teens learn the ways of their paranormal abilities. Her mum calls her constantly complaining about her new husband. Easter, and her best friends Cal and Andrew discover things they thought they would never see.
Overall I really enjoyed this book. I think readers can really connect with Easter, feeling her impatience with the school rules, her worries for Andrew and her growing feelings for Cal.
September 2010
Sherlock Holmes and the Duke's son By Sir Arthur Conan Doyle
Reviewed by Diane, 13
This book is a mystery, fun and exciting book to read, but little confusing.
The story starts with a Duke sending his son to a boarding school. Soon after the starting the school, he disappeared.
Dr Thorneycroft Huxtable, the principle of the Duke's son's primary school came to Sherlock Holmes for help. He wanted him to ask him where is the Duke's son and who kidnapped him.
Sherlock Holmes was able to solve the problem really fast.
Soon he finds a number of clues and finds out that the Duke's son is killed in the forest. The more surprising fact was that the killer was a man called ...
I really recommend this book to people who love solving the mystery.
Find Sherlock Holmes material in the library catalogue
September 2010
Reviewed by Maia, 13
The Lovely Bones is a captivating novel written by Alice Sebold. Susie Salmon was raped and then murdered at 14 by a man in her neighbourhood. She tells the novel by observing how her death has affected those around her. She watches over her family, her crush and her serial killer, Mr Harvey, from her own world. Ruth, another character, is closely associated as she touched her hand on her way to heaven.
He wore his innocence like a comfortable old coat.
Mr Harvey gets to live a normal life as no one suspects him as the serial killer. As the story unfolds he has close calls and many mistakes from messy planning.
The Lovely Bones is an intriguing book that is hard to put down. The twisted novel has lots of sad and gruesome chapters. It has lots of cheerful moments and a lot of views of heaven. Be sure to read the book to get the full excitement and conclusion.
September 2010
Reviewed by Laura, 13
Picture this: you're the youngest member of your family, have an older brother Jesse, older sister Kate who is dying of leukaemia and if it wasn't for her, you wouldn't be here right now.
Anna Fitzgerald is a typical 13 year old girl but she is different in a way, she was genetically created and was only brought into this world to help save her sister. Anna has never been old enough to give her own consent, so all her life it has been up to her parents to do so, but that is soon going to change, as Anna does what her sister wants.
I loved reading this book, and finding out about all the ups and downs the Fitzgerald family went through, I highly recommend this book because as soon as you pick it up it is hard to put back down.
Warning: Extremely addictive and you may experience the odd tear or two.
September 2010
Reviewed by Amy, 13
Picture this: you're a young teenage girl in the big country Afghanistan. You're forced to cut your hair and dress as a boy just so you can walk the streets. You're the one the family is relying on to bring home money or even food. You're constantly wondering when your next meal might be. But you're the one who has set goals and will travel all around the dangerous Afghanistan plains just to accomplish them.
This is all part of the world Deborah Ellis has created for this book Shauzia. This inspirational story is much like the real Afghanistan but is more full and detailed.
Shauzia's story begins in an Afghanistan town called Kabul where Shauzia is stuck with her constantly fighting family and hates her job as a tea boy. So Shauzia leaves home with her mind strongly set on reaching her dreams and making it to France. But things get harder than she thinks when she finds new friends and can't seem to leave them or take them with her. Shauzia works the most horrible jobs just to earn money so she can accomplish her dreams. At every moment she fears for her life, whether it's standing on a mine or starving to death she just keeps on going.
The way Deborah Ellis writes keeps the story full and on the edge of your seat the whole way through. This book is full of danger, adventure, friendship, excitement and at times can be a bit of a tear jerker. This book is very hard to put down once you start; from the first chapter I was hooked. The way this book is written creates a clear visual image in the reader's mind. This book is a perfect read for ages 10 and over. Overall this book is highly recommended and will leave you wanting more.
September 2010
Reviewed by Claire, 13
Picture this: you go home and you are the only people in your town free, that your country has been invaded and your family gone. Well that's what happened to Elle and her friends Corrie, Kevin, Fi, Homer, Chris, Lee and Robin. And just teenagers they fight. Guerrilla style. They blow up bridges, airports and houses and there's still room for a bit of romance.
The author fully develops the characters and you'll pick it up and 6 hours later you will be still reading it. There are no bad things in this book and it's very down to earth. It very cleverly never tells you who they are fighting so any teenager can read it and not be offended.
There are seven books in the series and you will never get bored. Although you might want a break before you read the follow up series the Elle Chronicles. This book keeps you wanting more.
There is even a movie. So it must be good. This is the best book I've read all year. It makes you feel happy, sad and all the emotions in-between. I recommend this book to anyone who loves a fast paced but also emotional read.
So forget twilight read Tomorrow When the War began by John Marsden. The best book ever.
September 2010
Reviewed by Megan, 14
Picture this; you have just witnessed a violent incident between your best friend, Zyler and his abusive father. What would you do? How would you feel? What would be the consequences?
Logan, the witness of the crime, had to ask himself these questions. He has to deal with people that he doesn't like; bullies, counsellors, family.
He meets a girl, a ginger-haired, palindrome collector named Laural.She even wants to change her name to Laral. Logan also tries out for a play Peter Pan. It seems Logan is unsure of himself and where he is at in his life. There really is no ending to this book, but there is a definite story.
It gets people hooked, the first sentence, the first word.
The layout of speech and email to separate different happenings. I recommend this book to anyone who wants a different kind of story to read.
September 2010
Reviewed by Rebecca, 13
'I felt her fear before I heard her screams. Her nightmare pulsed into me, shaking me out of my own dream, which had something to do with a beach and some hot guy rubbing suntan oil on me. Images — hers, not mine — tumbled through my mind: fire and blood, the smell of smoke, the twisted metal of a car. The pictures wrapped around me, suffocating me, until some rational part of my brain reminded me that this wasn't my dream.'
Picture this; you are a fifteen year old guardian in training, teenage girl. You and your royal vampire best friend, are on the run from the Vampire Academy where you both board. Then one night you realise someone has found you and you have to get out of there.
Unfortunately you are high on vampire bite endorphins and have trouble walking, let alone protecting your best friend from anything. You find yourself in trouble when you are ambushed and beaten up by a hot fighting god. Then you black out and end up at the very academy you have been trying to avoid for 2 years. What a day!
Richelle Mead is the legend behind the Vampire Academy; this author has completely outdone herself, writing four amazing vampire books, while competing with Twilight, all the time listening to her fans screaming for more. The Vampire Academy series consists of Vampire Academy, Frostbite, Shadow Kiss and Blood Promise.
I have read all the books and personally think they are all outstanding, and they are now on my Christmas list.
Richelle Mead has written for many ages, but Vampire Academy is definitely older fiction, it is an excellent read for anyone around the age of 13 and above, even adults will love this vampire drama and just keep wanting more.
September 2010
Reviewed by Brooke, 13
Imagine yourself in the shoes of a boy just turned fifteen who lives with his father trying to figure out what really happened to his supposed to be dead mother. For fifteen years Matt has been told by his father, Dave, that his mother died in a car accident when he was a small child but little does Dave realise that Matt has found out the truth when he gets an unexpected letter on his fifteenth birthday. To deal with all the pain of the betrayal of his parents, he writes letters to Leonardo Da Vinci, his favourite dead artist.
My opinion of this book is interesting; I thought the writer of this book has created a believable story of a boy on the search for the truth. They have focused a lot on feeling the emotion and the tension between Matt and his father, Dave. I found this book easy to read but at the same time enjoyable. I also thought that the book was aimed at a teenage audience more than anything else. Over all I would rate this book 3 and a half out of five stars.
September 2010
Reviewed by Laura, 14
Picture this: You have to stay at your aunty and uncle's for the rest of your life, having to sleep in a small room under the stairs, having to make breakfast every morning and being treated like dirt. Imagine what your life would be like, living your life knowing that your parents were killed in a car crash, but really they weren't.
Well, on Harry Potter's birthday everything changed, with just a visit from an extremely tall, weird looking, hairy faced man who goes by the name of Hagrid. He is told everything about his life in just one night. He lived a "normal" life before all this happened, badly treated, got slaved around and now he knows that he is famous.
This book is full of adventures and mysteries, fun times and sad times. It all comes together and in the end it is a really good book. The characters Harry, Hermione and Ron are all very close friends, they go through a lot together and become closer than ever.
Read about all the adventures and mysteries in this jam packed book. It is thrill taking, intense, fun and a great read.
So join Harry and his friends and take the journey with them.
September 2010
Reviewed by Isabella
Liar is a thrilling tale that will have you on the edge of your seat until the very last page. It has everything for everyone- romance, action … and werewolves.
Liar is about a girl called Micah. Micha is a liar. Even when writing a book about herself she still can't separate her stories from the truth. Especially when the truth is so hard to believe.
The story is about what happens when Micah's boyfriend, Zach, dies in an animal attack. Or so it seems… As Micah struggles to cope with her loss she is sent out to the countryside to live with her family of werewolves. But Micah doesn't want to live like the other wolves. She wants to seek revenge on Zach's killer.
Liar is a compelling story and one of my favourite books. I would recomment it to anyone between ages 12 and 17 who enjoys a complex plot full of twists. It is a highly gripping story that will have you searching for the truth in a tangled story of a Liar.
September 2010
Reviewed by Rosie
It had been raining for weeks, if it didn't stop soon even the frogs would drown.
In a darkened world where the rain lashes down Yorsh, a young elf is left orphaned and struggling to survive. Yorsh discovers that he is part of a powerful prophecy. When the last dragon and he overpowers the circle the past and future will meet and a new summer will bring light to Earth.
This is an amazing book of a young elf, two humans and a dog who go on an adventure to find the last dragon.
Filled with humour, adventure and magic Silvana De Mari wraps you in each page.
I would highly recommend this book to everyone and anyone. I have had my whole family read it and have read it myself many many times.
September 2010
Reviewed by Shara, 12
I know the book, Lola Rose has been around for a while. Though I recently read it and its about a normal 10-12 year old girl ( it didn't really say the age) whos runs away from their mean and abusive father. At the begining it starts out all cool and they have everything they want and need. It all goes astray. Jayni (Lola Rose's real name) is forced to be the adult when her mum goes into hospital.
I liked the plot and enjoyed the book. Some parts of it drove me mad. I mean the mother, is so easily won over by men. When she was in hospital she wouldn't let Keandal sit on the bed but she would let her ex-boyfriend. I got really mad when Jayni didn't care. Would you be mad if your mum had gone into hospital and would prefer to see a man than you? I would.
The mum's sister ( Aunty Barbra ) is super cool. I really like her character and personality. I like the way she is large but yet, she is not self-concious. Good on her!
I would recommend this book to all who like drama and in some cases true life stories. Though I did get fustrated at times during the book, I did enjoy the book very much.
September 2010
Reviewed by Eugene
There Will Come Soft Rain by Ray Bradbury is a short story about a lone, futuristic house, that can function by itself, standing in the midst of a city that has been destroyed. The date is August 4, 2026.
"At night the ruined city gave off a radioactive glow" … suggesting that a nuclear apocalyse has occurred in the city.
The house unexpectedly survives the blast and continues its daily routine unknowingly that the occupants have died cooking breakfast in the morning and cleaning up the floor. During the story a storm brews and a tree knocks into the house causing to go up in flames which eventually destroys the house.
I love the how the author using the two objects, tree and house, to symbolise nature and humans and that nature will take back what we humans took. I enjoyed this short story because the author is giving us a warning that someday in the near future this situation will happen and that we should reflect about nucleus's power to annihilate everything in its path.
My ideology of this story is that we as humans are the top of the food chain. We are the only living thing that has opposable thumbs and that we can invent stuff out of anything. But what scares me the most about this story is that even though we make awesome inventions such as the nuclear bomb, we are still not fully capable of understanding out own inventions and at the end of the day machines that we invent will be the end of us.
The author and I have the same ideology and because of this I will have to give this story 9 stars out of ten.
August 2010
Reviewed by Claire
If you love Maximum Ride then you'll love Witch and Wizard. Imagine going to bed as normal teenagers and waking up as enemies of the state. Well that's what it was like for Wisty and Wit when the new order decided they were dangerous. Wit and Wisty now have to fight for their lives!
This book is the best book I've read all year! It has just the right amount of adventure and mystery. It's awesome! I can't wait for the second one.
I recommend this book to anyone who loves a good fast-paced read.
August 2010
Reviewed by Claire
When you read the back cover of Peeps you will probably think the same as I did just another vampire hunter book — boring.
This book takes a completely and utterly different approach to vampires. None of the usual blood sucking magic here, according to this book it's all to do with parasites. You may be squirming in your seat thinking about the nasty microscopic little bugs — but it's not all that bad as you will discover when you read this book. Every second chapter enlightens you to another parasite.
A 19-year-old boy by the name of Cal is infected by this particular parasite he however does not turn into a blood driven crazed manic he's immune and is hunting down his past girlfriends which he accidentally infected — oops. Which are not peeps aka Vampires.

This book has just the right amount of horror, romance and sci-fi. It is fast paced and you won't want to put it down. I recommend this book to all you teens who have read Twilight. You may be thinking twice about getting a cat after you read this book but if I haven't convinced you to read this book than you are definitely missing out on something special!
August 2010
Reviewed by Jonathan
A must read story for any one of any age the story hooks you in with the first sentence and then you sit on the edge of your seat as the story takes you on the adventure of a lifetime al alex rider undergoes some serious tests and is pushed to the limit it is now also a major motion picture and this story is also the firt in the 'Alex Rider' series so if you love this book which i can almost guarantee you will read the rest of the series and join Alex Rider in the rest of adventures!!!!
August 2010
Reviewed by Georgia
Marley and me is a fantastic book not only is it a true story but you see the love between a dog and his owner. Marley was a lovable dog but also a trouble maker. Its hard to belive that a dog could be like this but it all true and thats what makes this book great.
I would recommend for the old and the young to read this book but make sure you have tissues near by.
June 2010
Reviewed by Lose, 13
Well this book for me even though i haven't quite finished it yet i still enjoy reading this fun/sad filled book. It has lots of turns in the the story, that you probably have to read it really slowly to fit it all in your brain. It tells you stories of how some of the characters like Rosalie and Jasper become vampires and it the book has its moments of boredom but that just makes you want to read on. I should ask you not to read this before you go to bed, not because its scary but because it will deprive you from your sleep — you will just want to read on and on and on (trust me been there done that).
If your a Jacob fan read this book. If your an Edward fan also READ THIS BOOK.
June 2010
Reviewed by Madeline, 18
I found the book Feast or Famine by Karen Mcmillan to be an extremely informative and moving book, including in-depth information into eating disorders such as anorexia nervosa and personal experiences from various sufferers. As someone who suffers from an E.D, i found it to be very inspiring. It gives the story of many survivors who have recovered, which gave me a real sense of hope. i would recommend this to anyone who suffers from, or knows someone with an eating disorder, or even those who are interested in them. Thank you! :}
May 2010
Reviewed by Isabella, 12
Until I read Noughts and Crosses, I'd never read a book for more than six hours in a row. This gripping, exciting, romantic and heartfelt story will make your heart pound and your eyes well up as you enter the world of Sephy and Callum - two friends living in a divided world.
Sephy is a Cross - a black person - growing up in a world where her race rules over, has more rights and commits horrifying acts of cruelty and ineqality to the Noughts.
Her best friend, Callum, is a Nought - a white person - whose race is considered second-class and is ruled over by the merciless Crosses.
Noughts and Crosses are not meant to mix and Sephy and Callum find it harder and harder for their friendship to continue as Callum joins the liberation Militia- a Nought anti-Cross terrorist gang. Sephy's father is a cruel politician and the more he and other Crosses tear up the lives of his family, the more distanced Sephy and Callum become.
This incredibly touching story is about Sephy and Callum fighting for equality and their love for eachother as times get increasingly worse. I would highly recommend it to anyone between the ages of 11-17 no matter what kind of book you like — there's something for everyone. By far the best book I've ever read that hooks you in from the title to the last sentance. An overall fantastic read.
May 2010
Reviewed by Isabella, 12
Everyone has their own fairy; a loose-change-finding fairy, a tennis serving fairy or even a shopping fairy. Some fairies are great and others are nothing but trouble.
Charlie has a parking fairy. No matter where she goes or how crowded the parking lot may be, she always gets the perfect parking spot. Charlie hates her fairy and is jealous of all the other cool fairies people have.
Fiorenze has a all-boys-love-you fairy and as a result all the girls hate her — whenever she enters the room all their boyfriends go gaga.
Both girls just want to get rid of their fairies so they team up and agree to swap fairies using Fiorenze's mother — one of the world's greatest fairy experts's secret method. But having the fairy of thir dreams turns out to be not as perfect as they hoped and the to girls begin to attempt weird and dangerous things attempting to get rid of their bad fairies once and for all.
This book is a funny and entertainig story set in a totally different world. A great book for readers aged 10-14 that will hook you in and make you laugh.
May 2010
Reviewed by Kelly T
The women of our faith all have Biblical names. We have given you the name Esther.
IMAGINE your mother just suddenly leaves you and tells you that she is going to Africa. You are sent to live with her brother and his religious family. There is no t.v, no mirrors, no radios and no telephones. You have to tie your hair in one long plait and worst of all, they try to change your name. Kirby is forced to live with a religious family called Children of The Faith. She has always lived how she has wanted and now has to follow rules. They change her name to Esther. How will she cope?
I am not Esther isn't the sort of book I would normally pick up and read. The cover is dull and looks sad and has boring colours. When I read the back of the book I would never have picked it because it isn't my sort of book. It's about religion and it was my first book that I'd read about that.
When I read the first chapter of the book I didn't really know if I would like the book. But as I read on I started to really enjoy the story. The characters were different but drew you into the story. I think that Fleur Beale made a good job of describing the characters. She used words that described them really well. For me it put a clearer picture of them in my mind. There were a lot of things happening in the book so I wanted to keep reading to see what was going to happen. Caleb the dad was a hard, grey man who was strict and the boss of everyone. Kirby was happy, cheerful, until she moved in with the other family. Maggie was the youngest of the religious family and got really attached to Kirby. She is cute, happy, and little and gets scared easy.
Fleur Beale has written 13 novels before this book. She was the award-winning author of Slide the Corner.
I think that she was trying to make you think of the differences between your normal everyday life and the strict religion Children of the Faith. It made me think of how brainwashed the kids are but how happy they are also. So even if they are different it doesn't mean that they aren't going to be happy.
Everybody loves their own identity. I sure wouldn't want to loose mine. While Kirby stayed with the religious family her identity started to disappear. She found that she was acting more like Esther than Kirby. For example, when Kirby first arrived she would say. "I'm not Esther." But when she left she would say, "I am not Esther?"
I don't want to ruin the story for you so I won't go into the details. If you enjoy reading about different life styles and how other people act, this is a good book to read. I really enjoyed it recommend it.
April 2010
Reviewed by Ashleigh, 14
this book is a must read for anyone who enjoys a good mystery story!!
Sally Lockhart gets herself into some unfortunate trouble which she attempts to get out of!!!
A great murder mystery recommended for anyone over the age of 10!!! =]
March 2010
Reviewed by Clodagh, 12
This FANTASTIC book is set in Ancient Egypt. It's an adventure with a bit of romance. Isikara has to help a prince of Egypt, Tuthmosis, run away. On their journey they meet allies and enemies. I loved this book. There's a sequel, Eye of the Sun.
February 2010
Reviewed by Sam, 14
This is the best book I've read so far. I would recommend this to ages 13 and up, particularly to girls but if not a girl, yunno, whatever.
This author is amazing! This being her first book you can only be aww struck at such talent. The characters have great personalities, the atmosphere is very thrilling. If I couldn't convince you to read this book, then I'm sorry, because your missing out on something special.
Jan 2010