Getting published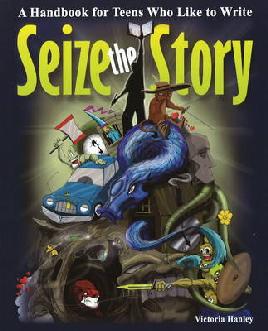 Library links
There are plenty of opportunities to get your work out there from writing competitions to online publishing — everyone starts somewhere.
Re-Draft — where publication is the prize
Get your talent recognised in a book that will be read all over New Zealand — enter the annual Re-Draft competition.
Online literary journal, Starling, is looking for young writers to publish and you could be one of them.
Your writing
Great work by young writers to give you inspiration:
Websites
Programme to help aspiring writers prepare their work for publication. Based at Hagley High School.
The Writing Festival is a free event for students interested in writing fiction, poetry and scripts for theatre, film and television. The weekend features two half-day small group creative writing workshops and seminars featuring some of New Zealand's leading writers. The Festival is held in conjunction with the New Zealand Post National Schools Poetry Awards.
Where, when, how much and who's involved. The answers are all here. See also our information.
Heaps of advice for writers, written as FAQs, articles and workshops.
BBC site with heaps of great tips and tools, a writer's room, a poetry tool and information about copyright and contracts. Good for reference.
Tips and tools for writers, learn about getting published, writer interviews and links to other great writing sites
It's been called the teen equivalent to Oprah's Choice. This is your opportunity to sign up and become an opinionated Book Diva!
An abundance of poetry resources and a chance to share your own writings
Both for stuff to read and for getting published: fan fiction is when fans write new stories about their favourite characters from movies, comics and other books etc.
Brilliant poems etc from other teens here plus a chance to get your own edited & published on site.
information about NZ authors as well as the NZ Book Trade Directory, information about the Book Council and its events, awards, grants and festivals. Section on How to get published
Express yourself freely in words and find new ways to do it. Create a log-in and once you're accepted you can contribute to this poetry wiki for teens.
A list of New Zealand publishers' websites.
Submit reviews and creative work and get published on this Australian high-school oriented site.
Online literary journal featuring prose and poetry by New Zealanders under 25 years of age. Accepts submissions.
Written by teens for teens. Submit your own pieces of creativity whether it's fiction, non-fiction, poetry, reviews, artwork or photographs.
A place where you can discuss your own writing, place reviews and talk about books you're reading plus more!
British site with information on competitions, poetry landmarks and links to other poetry sites
Writing and publishing courses for creative writers and journalises. Certificate, Diploma and Bachelor level study.
Choose Writer from the drop-down list.
New Zealand run site for freelance writers and market place for work.
New Zealand publishers' requirements and addresses.