Author unleashes "inner geek"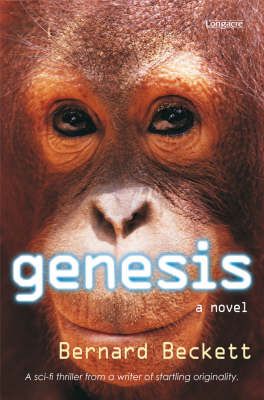 Bernard Beckett is one busy author - he's juggling his role as a teacher (teaching Drama and English) with increasing success as a writer.
He was recently in the news when he scored a record breaking deal to have his book Genesis published overseas.
Bernard's book Falling for Science: asking the big questions shows him using his storytelling skills to explore important stuff like religious controversies, ancient philosophers, scientific secrets and gender wars.
His newest novel Acid Song was published in August 2008, and again he will tackle the combination of science, ethics, controversy and relationships in his unique and winning way.
The pulse talked to Bernard before his appearance at the Auckland Writers and Readers Festival about his rocketing writing career.
I read recently you are going to be a judge for the BNZ Katherine Mansfield Awards. Are you looking forward to this? What is your criteria for a good short story?

I am looking forward to judging the Schools section of the Katherine Mansfield competition, mostly because it'll be fun just to see what people come up with. I don't know there's anything particular I'm looking for, because that leads to the danger of pre-judging and often it's the story that surprises you completely that makes the biggest impression. That said, there's something about authenticity that tends to grab me, I'm more impressed by something that feels real than something that simply reads very prettily.

Congratulations on your deal to have Genesis published in the UK (and in other countries). How will this affect you? Will you need to travel more to do promotion work etc?

Yes, it's been great having Genesis picked up around the world, and still feels slightly surreal. I've recently been in Melbourne doing the Australian launch and have my fingers crossed for a trip to Europe next year at some time. In terms of how it's affected me, there's certainly a boost to your confidence as a writer whenever you find a new readership. I think it's sort of given me permission to unleash my inner geek a little more, in the sense that Genesis was very much an abstract, big idea sort of a novel.

How important are libraries to writers? Do you have a favourite library?

Personally I'm a big library fan. I'm attracted to the idea of an oasis within the city, a place where one can escape from the busyness and business of the shopping centre and slip into a world of contemplation and quiet discovery. I love the Palmerston North city library, which always strikes me as being of the city and alive with possibilities. I've made great use of libraries as research centres, and also sometimes as places to spend a couple of hours just quietly writing.

Are you inspired by other writers, bands etc? Who are your favourites?

I'm not sure where inspiration comes from. The work of truly great writers is one part inspiring, two parts daunting I think. I think here of people like Tim Winton or John Banville or David Mitchell, those who are clearly the real deal. Reading them you get a sense of how rich the experience of picking up a book can be, and that does lift the sights a little. A great movie or song can do the same thing, a little perfectly shaped story from Tom Waits perhaps, or a film like Once that comes out of nowhere and gets it exactly right. That's the thing we all dream of producing I'm sure.

What's next on the writing agenda for you

With Acid Song just finished, I've turned my mind to another metaphysical novel, in the way that Genesis was metaphysical. I enjoyed the way it allowed the big ideas to seep in and there's still plenty out there to keep me curious.
Interviewed August 2008