Amnesty International Freedom Challenge 3 - 7 August 2009
What is the Freedom Challenge? It's Amnesty International Aotearoa New Zealand's annual team challenge. This year the theme is Kids against Camouflage… Keeping children out of conflict and they are challenging you as young New Zealanders to take creative action - for kids around the world caught in military conflict.
Information from Amnesty International Aotearoa New Zealand
Margaret Taylor, Amnesty's Activism Support Manager, says "Freedom Challenge is an opportunity for students to use their freedom to fight for the freedom of others. Every year we see young people of all ages galvanised by their sense of justice and taking action to make the world a safer more just place".
"As part of our new global Demand Dignity campaign we are focussing on the children in Columbia, Liberia and Darfur who are denied their rights to a safe home, education and a life of dignity because they are caught up in armed conflict".
Students taking part in Freedom Challenge will be running events and activities in their schools and communities to raise awareness and funds, and asking others to take action. In previous years we've seen protests, caged lock-ins and silence-a-thons. Freedom Challenge is all about kids having fun and being creative for positive change, adds Taylor.
To take up the Challenge visit the newly launched website www.freedomchallenge.org.nz
The Pulse will be bringing you information on events relating to the Freedom Challenge.
Find out more about children in conflicts
Books at Christchurch City Libraries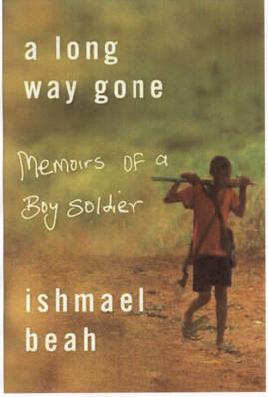 A long way gone : memoirs of a boy soldier by Ishmael Beah
"In the more than fifty violent conflicts going on worldwide, it is estimated that there are some 300,000 child soldiers. Ishmael Beah used to be one of them."
Children of war - Iraqi children speak
Provides interviews with twenty-three Iraqi youth who have moved away from their homeland and tells of their fears, challenges, and struggles to rebuild their lives in foreign lands as refugees of war.
Search the library catalogue:
Human rights resources
Join in with over 1.5 million people who are already speaking out about human rights.
Works to prevent the recruitment and use of children as soldiers.
Children's rights are being abused throughout the world. Find out what you can do about it.
Resources for young people and educators about creating a just world. In 2011, because of a lack of funding, Global Focus ceased to publish; however you can still download all archived publications and resources. Global Focus has established the Global Focus Fund with the aim to provide funding for Global Citizenship education for New Zealanders.
A collaborative learning community giving you access to global opportunities, cross-cultural connections and meaningful participation in decision-making.
New Zealand based fair trade organisation, with many suggestions of actions that you can take to fair trade your world!
Children's rights throughout the world.
United Nations homepage.
Key role players in the establishment of a vision of a healthy, equal & peaceful world.
Voices of Youth (VOY) is UNICEF's online place for young people to learn more about issues affecting their world, in particular human rights and children's rights.
Learn about human rights and become an advocate for the promotion of tolerance and peace.